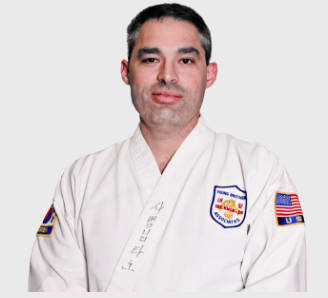 6th Dan Master Leonel Taño
Master Taño began training at age 13 under Grand Master Young II Kong. He received his 1st Dan in 1990 from Grand Master Giambi and began teaching for him in 1995. He has served as a competition judge in AAU Taekwondo competitions since that time as well, officiating at tournaments each year. Master Taño received his 5th Dan in 2007 and 6th Dan in 2014.
Master Taño currently is head instructor for the adult's program at Young Brothers Taekwondo Center in the City of Bellaire.
Learn more about our Adult's Taekwondo Program.